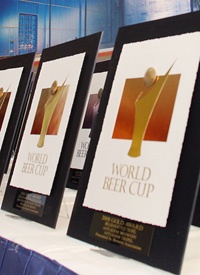 The 2014 World Beer Cup® European Awards Ceremony will be held on May 7 at the Fruh Lounge in Cologne, Germany. The ceremony will begin at 6:00 pm.
The host hotel is The Eden Hotel,Früh am Dom, Sporergasse 1, Cologne Germany.
The ceremony is organized by SAHM glassware and Barth Haas Group, World Beer Cup® Partner Sponsors. Charlie Papazian, Brewers Association president, will present awards to the winning breweries from Europe.